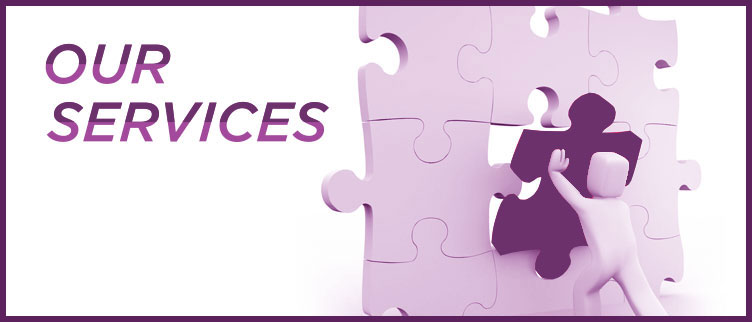 Our Services
Darlington Recovery and Wellbeing Service provide a daily intake assessment process, this is an opportunity for people to access the service for an initial consultation without an appointment. This is available at the following dates and times:
Monday to Friday 09.30 – 11.30 am and 1.30 – 3.30 pm.
You can also contact us on (01325) 267 230
We offer a range of services to support you on your recovery journey:
Mutual Aid
Roots to Recovery:
The main emphasis is to support people to move on with their lives and progress within recovery and focus on improving health and wellbeing.
Darlington Recovery and Wellbeing Service offer a 12 step recovery workshop "Roots to Recovery "which workshop is designed to outline what a newcomer to 12 step recovery can expect when they attend any of the 12 step fellowships i.e. AA, NA or CA but there are hundreds of anonymous fellowships dealing with all kinds of destructive behavior.
The workshop is delivered with the aim of helping facilitate people's route into 12 step programmes such as Alcoholics Anonymous (AA), Narcotics Anonymous (NA), Cocaine Anonymous (CA) and so on. The workshop helps people to make the transition into the culture of 12 step fellowships by addressing some of the myths that exist which often serve as a barrier before the person has even been to a meeting! It aims to reduce the resistance that a newcomer may have so that they don't decide it isn't for them before they have given it a chance. Any such decision is usually based upon ignorance or misinformation.
This is not a summary of 12 step concepts, nor is it an intervention which requires an evidence base and a validated process of delivery.
The workshop has been specifically derived to be delivered by people who are themselves in 12 step recovery. It outlines four sessions to provide an induction to 12 step groups such as AA or NA or CA in order to facilitate people's attendance at meetings.
The facilitators will explain the steps to the newcomer outlining the meaning of each step and how they can work them in their daily lives should they wish so.
Treatment and Specialist Prescribing
 Opiate Substitute prescribing for opiate dependence only:
Treatment options are available – this is agreed in consultation with the Doctor and the individual.
Support is offered throughout your treatment.
Switch (Young people's Services)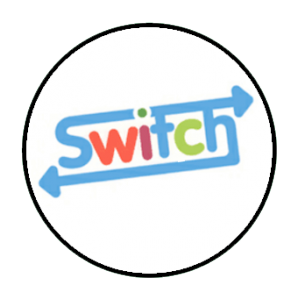 Switch run a range of services for young people aged 10-18yrs.
The purpose of the service is to help young people who are misusing, or at danger of misusing drugs and alcohol through a combination of education and practical support.
Switch run a range of services for young people aged 10-18yrs. The team is child/family focused and works flexibly and creatively to overcome problems associated with substance use.
The team works assertively in a variety of settings: schools, colleges, and youth centre's/nights to promote the service and integrate with the work of other professionals.
Harm Reduction and Needle Exchange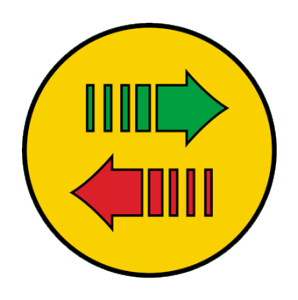 The Harm Reduction Service provides direct access to a Needle Exchange service.
Services offered include;
• Needle Exchange and Advice and Information
• Sexual Health advice and Signposting
• Blood Bourne Virus Testing
• Referral for treatment of Hepatitis and HIV
• Hepatitis A & B vaccinations
• Referral into Drug and Alcohol treatment
Needle Exchange Services are also available within Blackett's Pharmacy, Boots High Row and Boots Northgate.
1-1 Support
Psychosocial Interventions:
Depending on complexity of need, Darlington Recovery and Wellbeing Service offer a range of PSI interventions.
Structured 1-1 support provided in a therapeutic environment, enables an individual to explore and address thoughts, feelings and emotions and any difficulties that they may be experiencing (or have experienced) in their life. It can be used to gain a greater understanding and insight into the self, identifying issues, changing unhelpful thought patterns, thoughts, behaviours and conflict to promote a positive experience and develop effective recovery.
Recovery and Wellbeing Groups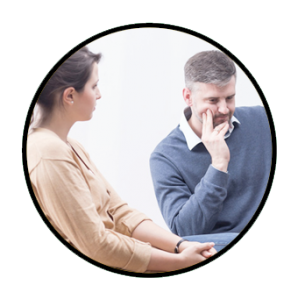 Facilitated by SMART (Self Management And Recovery Training) this program is designed to help members manage their recovery. With the support of the Recovery and Wellbeing workers, members will support and motivate each other on their road to recovery. Staff members will introduce tools and techniques to help and encourage changes to the Service users life.
This is based upon a four point programme, which looks at:
• Building and Maintaining Motivation
• Coping with Urges
• Managing Thoughts, Feelings and Behaviours
• Living a Balanced Life

Engagement:
This group is designed for clients who are at any stage of their recovery including those who may not be abstinent who want to access support but are not really sure what provision may meet their needs. This also assists to alleviate feelings of apprehension about group settings.
This opportunity will enable the individual to establish contact with a Recovery and Well-being worker who will assist in supporting which provisions within the service may be the most beneficial to the individual.
Music Group:
There are many reasons why music can be therapeutic to individuals who have experienced problems with addiction. Music as a therapy is a form of healing which includes relief of stress or anxiety, improvement of mood and enhancement of quality of life and clients do not need any musical experience to join in.
Clients will be able to learn an instrument with the help of experienced musicians and can then either continue playing for their own pleasure or they can move forward by playing music as part of a band, which will help increasing social networks and relationships, meaningful use of time and also reduce drug and/or alcohol through active participation. This opportunity also allows the individual to express how they are feeling instead of contemplating possible relapse.
Gardening as a Therapy:
Social and therapeutic horticulture (STH) can benefit people in a number of ways as it can be part of a person's rehabilitation process, to help them recover and 'find their feet again' after an illness or a difficult time in their lives. It can also help people recover from a wide range of conditions, help people to learn new skills and can help slow down the deterioration seen when someone has a degenerative illness.
The benefits of a sustained and active interest in gardening include:
• Better physical health through exercise and learning how to use or strengthen muscles to improve mobility
• Improved mental health through a sense of purpose and achievement
• The opportunity to connect with others – reducing feelings of isolation or exclusion
• Acquiring new skills to improve the chances of finding employment
• Just feeling better for being outside, in touch with nature and in the 'great outdoors'
Art and Media Group:
Through engagement participants develop a sense of ownership, encouraging growth in both confidence and self-esteem.